Everything You Should Know About HydraFacial
A HydraFacial is a facial treatment that uses a device to provide exfoliation, cleansing, extraction, and hydration to the face. This method cleans and soothes your skin by using a vortex-spinning movement to offer hydration and remove dead skin, grime, debris, and pollutants. Dr. Christopher at Advanced Health of Oakbrook is offering HydraFacial in Oakbrook Terrace, IL. For more information,

contact us

today or schedule an

appointment online

. Visit our clinic conveniently located at

17W705 Butterfield Road Suite E, Oakbrook Terrace, IL 60181

.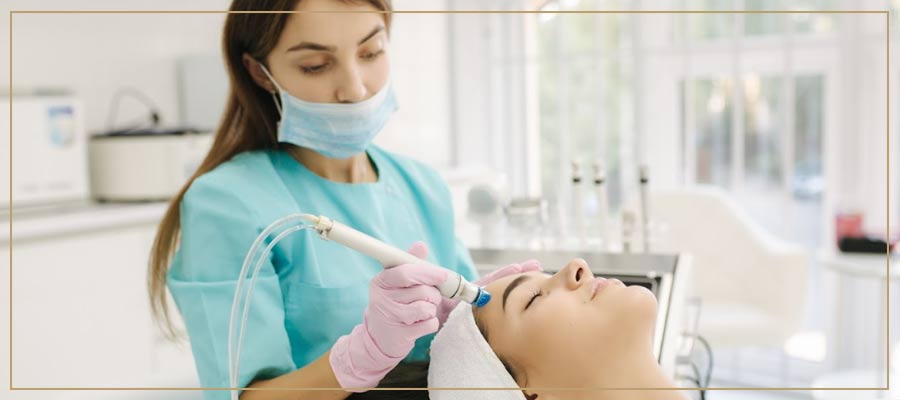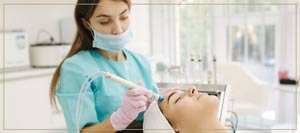 Table of Contents:
What does a HydraFacial do?
Do Hydrafacials really work?
How long do Hydrafacials last?
Who is a good candidate for hydrafacial?
What does a HydraFacial do?

HydraFacials are cutting-edge skincare treatments that offer a multi-step approach to improving the health of your skin. This non-invasive procedure combines several techniques to cleanse, exfoliate, hydrate, and protect your skin, leaving it refreshed and glowing. The process involves multiple steps that work together to address various skin concerns.
 
First, the skin is cleansed and exfoliated to remove dead skin cells and impurities. Then, a gentle acid peel is applied to further exfoliate and improve skin texture. The next step involves extracting debris from pores using a painless suction method. One of the standout features of HydraFacial treatments is the nourishing serum infusion component. These serums contain antioxidants, peptides, and hyaluronic acid, which hydrate and protect the skin, while also addressing concerns such as fine lines, wrinkles, acne, and hyperpigmentation.
 
Unlike most traditional facial treatments, HydraFacials are customized to suit your unique skin needs. Whether you're dealing with dullness, congestion, signs of aging, or simply want a refreshed look, a HydraFacial can provide you with immediately visible results. With regular treatments, you can enjoy healthier, more radiant skin that lasts and truly shines.
Do Hydrafacials really work?

Yes, these treatments have gained popularity for a reason – HydraFacials truly deliver noticeable and desirable results. These cosmetic procedures are designed to address a wide range of skin concerns, from improving texture and tone to reducing signs of aging and promoting overall skin health. This comprehensive method ensures that your skin is thoroughly treated, resulting in a smoother, clearer complexion.
 
One of the benefits of HydraFacials is the immediate improvement you can see and feel after just one session – your skin appears refreshed, hydrated, and more radiant. Regular treatment sessions lead to cumulative benefits, such as unclogged pores, reduced prominence of fine lines, and enhanced absorption of skincare products. In addition, the customizable nature of the treatment means that it can be adapted to your unique skin type and concerns.
 
In summary, if you're seeking a non-invasive, results-driven facial treatment that provides visible improvements without the downtime associated with more aggressive procedures, HydraFacials is a fantastic option to consider. The glowing reviews from satisfied clients are a testament to the effectiveness and worth of this innovative skincare treatment.
How long do Hydrafacials last?

HydraFacials are known for their immediately prominent results that can last for several weeks. The longevity of the treatment effects is tied to various individual factors such as skin type, lifestyle, and skincare routine. Generally speaking, the benefits of a single HydraFacial treatment remain for about 4 to 6 weeks.
 
To achieve the most desirable results and ensure long-lasting benefits, it's recommended to receive regular HydraFacial sessions. Many people choose to schedule treatments every 4 to 6 weeks to sustain the improvements in skin texture, tone, and hydration that the treatment delivers. In short, consistency is key to achieving the most prolonged and cumulative benefits.
 
In addition, proper skincare maintenance at home will help you extend the results of your HydraFacial. Using high-quality skincare products and protecting your skin from the sun will contribute to a healthier and more vibrant complexion between sessions.
Who is a good candidate for hydrafacial?

A HydraFacial is suitable for those looking to enhance the health and appearance of their skin. This innovative treatment is gentle and non-invasive, making it suitable for most skin types and complexion concerns. Whether you have oily, dry, sensitive, or combination skin, a HydraFacial can be tailored to address your specific goals for treatment.
 
Ideal candidates for a HydraFacial include those seeking improvements in skin texture, tone, and hydration. Whether you're dealing with fine lines, wrinkles, enlarged pores, uneven skin tone, or general dullness, a HydraFacial could be the solution you've been searching for. Even those with sensitive skin can benefit, as the HydraFacial is customizable to avoid irritation.
 
Furthermore, if you have a special event or occasion approaching and want to achieve a radiant glow, a HydraFacial can help you accomplish a beautiful look. As with all cosmetic treatments, it's essential to consult with a skincare professional to determine if a HydraFacial is the best fit for your specific skin concerns, condition, and dream complexion. Hydrafacial is available at Advanced Health of Oakbrook in Oakbrook Terrace, IL.For more information, contact us today or schedule an appointment online. Visit our clinic conveniently located at 17W705 Butterfield Road Suite E, Oakbrook Terrace, IL 60181.