SculpSure Chin Contouring Treatment in Oakbrook Terrace, IL
Are you bothered by the presence of double chin and it makes you feel unattractive? SculpSure is an FDA-approved noninvasive fat removal treatment for you if are worried because of double chin. At Advanced Health of Oakbrook,

Dr. Christopher Orenczak

is providing top-notch aesthetic treatments to make your appearance better and boost your confidence. For more information,

contact us

today or schedule an

appointment online

. Visit our clinic conveniently located at

17W705 Butterfield Road Suite E, Oakbrook Terrace, IL 60181

.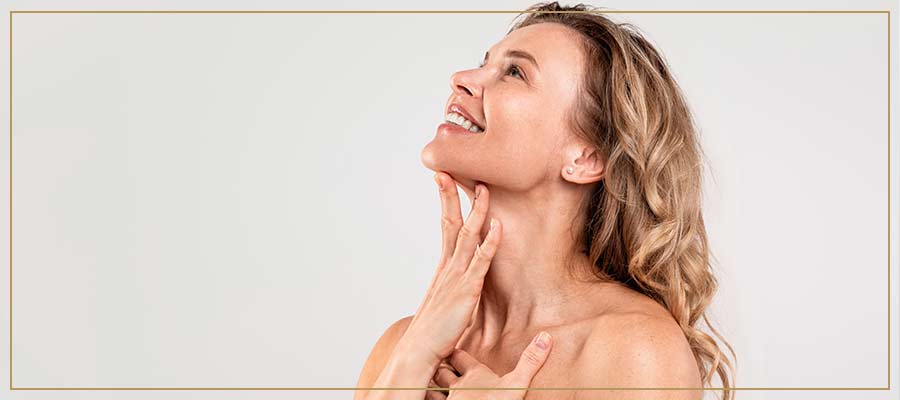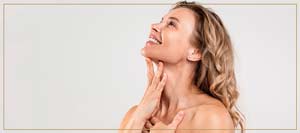 Table of Contents:
What is SculpSure?
What happens during a SculpSure chin contouring treatment?
How does SculpSure chin contouring work?
When can you see results from chin contouring?
When the loose, sagging skin under your chin makes you feel less than attractive, you can find a permanent, nonsurgical solution at Advanced Health of Oakbrook. At his Oakbrook Terrace, Illinois, office, Dr. Christopher Orenczak offers state-of-the-art SculpSureⓇ chin contouring. By permanently removing fat cells from under your chin, your double chin is gone for good. To learn more about this safe and effective procedure, call the office today or go online to book.
What is SculpSure?

SculpSure uses cutting-edge laser therapy to reduce unwanted fat with no surgery, no injections, and no downtime. This noninvasive procedure slims your profile, giving you the contours you've always wanted.

While women and men have been enjoying the benefits of SculpSure body contouring for years, the Food and Drug Administration (FDA) recently approved the treatments for chin contouring, allowing you to permanently reduce the amount of fat under your chin safely and effectively.
What happens during a SculpSure chin contouring treatment?

When you see Dr. Orenczak for your initial SculpSure chin contouring consultation, he explains the procedures and determines if you're a good candidate.

If you opt for same-day treatment, he secures the SculpSure chin contouring applicator belt under your chin and places the laser device inside it. As the treatment begins, the SculpSure device sends laser light energy into your fat cells.

You may notice a cooling sensation on the surface of your skin and deep warmth beneath your skin. These sensations are normal. The cooling protects your skin and eliminates any discomfort. The deep warmth comes from the increased temperature in your fat cells.

Each session will reduce fat cells in the treated area by 24%.

The procedure lasts 25 minutes, and when it's over, you can leave the office without restrictions.
How does SculpSure chin contouring work?

The laser energy emitted by Sculpsure increases the temperature inside your fat cells without harming the surrounding tissues. These higher temperatures permanently damage your fat cells and lead to their eventual death.

Once your fat cells die, your body removes them through natural processes. Since fat cells don't regenerate, the fat under your chin is gone forever.
When can you see results from chin contouring?

The process of cell death and removal takes time. You may begin to notice results from your chin contouring procedure about six weeks after your treatment. Maximum results occur at 12 weeks.

Depending on your specific goals, Dr. Orenczak may recommend multiple chin contouring treatments.

If you want to eliminate your double chin for good, call Advanced Health of Oakbrook today or go online to schedule your initial consultation.

*Individual results may vary.